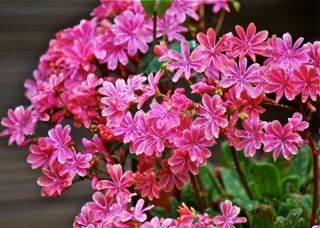 Well summer solstice is just under a week a way, and yet here we are enjoying another faltering English summer that is full of sun and showers and a healthy slice of windy weather as well. Oh, and to quote a famous song, thunderbolt and lightening very, very frightening . . .
A bike ride was beckoning today but, without wishing to be labelled a fair weather cyclist, torrential downpours aren't fun in the middle of nowhere especially when you still haven't got round to fitting mudguards ;-). So another day, when there is the promise of an uninterrupted day of clear skies . . . or when the mudguards are on!
But having just enjoyed a cup of tea while looking at the garden, one realises there is so much to enjoy and the sunshine and showers is certainly loved by most of the plants at this time of year – the combination of wet and the heat from the sun certainly brings out the lushness of the garden. The strikingly beautiful green and the colours of the flowers now in full bloom (although there are some that are still waking from the late spring).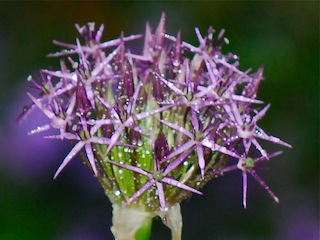 And with J Needlecraft specialising in botanical kits in particular, you only have to enjoy that cup of tea and take time out to enjoy the scene to be further inspired. There is so much beauty out there just waiting to be transformed into a J Needlecraft cross stitch kit!
The stars of the allium, which is not necessarily a fan of water, are bursting out – just gorgeous! The Iris – or 'flags' as they are popularly and affectionately known – stand proud in all their colours. The two tones often reminding one of blueberry splits, raspberry splits and all things summer.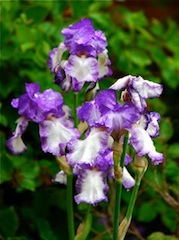 The colours of the geums, the fabulous poppies of all kinds, the delightful  peonies, cottage garden perennials, the beautiful clematis and the promise  of more colours from those still to bloom in this garden – the agapanthus, the numerous varieties of lilly, delphiniums and the buddleja which will hopefully live up to its name as a 'butterfly bush' to attract all varieties.
The foliage of the hostas also look spectacular after a heavy downpour, the raindrops glistening and nestling in the outstretched leaves.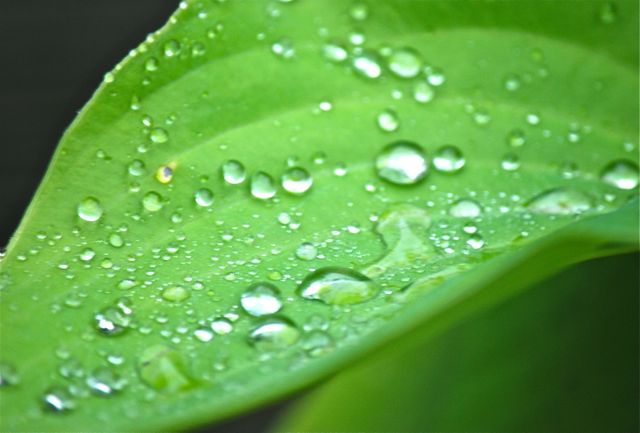 So the inspiration for J Needlecraft is right on our doorstep – the beauty of our gardens at this time of year can be the source for further original designs. Cross stitch designs that will reflect the beauty of our botanical world.
It all takes time, though, when you are creating your own designs. To finish, however, here's a preview of the latest J Needlecraft creation – an Iris with a beautiful orange and purple/brown tone. Again it is an original design by Jane and further expands the botanical range.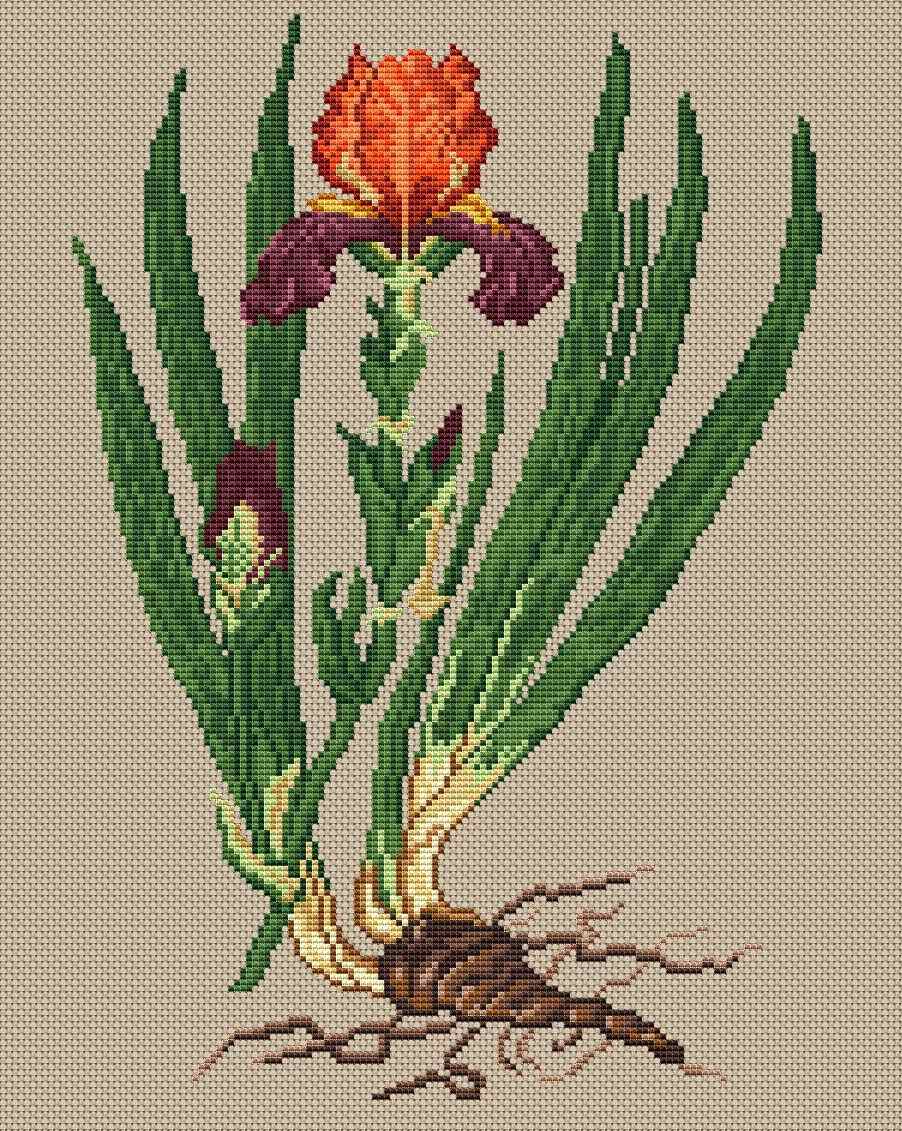 We hope you like it and it will go on sale with the other kits just as soon as we get the selling tools all in place.
As always, a big 'hello' to all the fellow cross stitch and needlecraft addicts out there. Keep stitching 🙂