Ah well, the summer of 2013 in England will long be remembered as a 'good one'. Granted it started off a little uncertain, there was – as always – a lot of rain. But it all came good in the end and the traditional 6 weeks of school holidays turned into a feast of family fun with the sweltering summer sun scorching down and the newspapers full of silly season headlines on the hot issue of the heatwave.
It's been quite amusing to see how, despite this hot summer of '13, we have still found cause to moan. And oh how we English love to moan about the weather. You will usually find us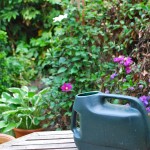 complaining about an awful summer, the cold and the wet. However, this year we did get a scorcher. So guess what? You could still hear us moaning . . . 'it's just too hot', 'this is unbearable', 'it's too hot to do anything', 'this heat isn't natural', 'it's destroying my garden, we need rain'. What would we do if we didn't have the weather to talk about :-)!
At J Needlecraft we've had a quiet summer – but one that has seen us slacken off the pace of developing our kits. Tut tut ;-)! So having basked in the summer sunshine, we've now realised we have to get this motor running again.
But we thought we'd share some of our memories of the summer of 2013 – and we'd love to hear yours as well.
How can we forget the baby birds and their mums and dads that worked so hard to rear them and send them on their way in this big world of ours? Ensuring plenty of food and water was key in this incredibly dry summer, but we saw them successfully develop their chicks so the world, thankfully, still has the birds and the bees.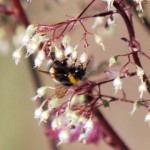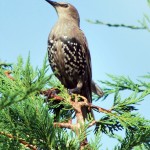 Inevitably, the flocks of starlings – affectionately known as the clowns of the garden bird world – proved entertaining with their chits, chats and noises and it was lovely to see their young develop their spots. You could see how proud they were of themselves :-).
But there was so much more to remember from this summer. Music is always a powerful influence on our memories of the good times (although the same could be said for those sad times as well). So let's just say that music is powerful. If we've enjoyed fantastic holidays, days out or get togethers with friends and families, you can be sure that if music was playing in the background, then for years to come certain tracks will spark memories of those happy times. While TV and cinema are good, music is made for summer memories. Although we must not play it too loudly to annoy the neighbour *being politically correct here*.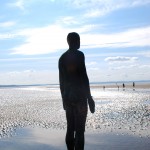 Holiday memories are, of course, always special. Crosby Beach near Liverpool is a great place to visit all year round and provides a different experience in spring, summer, autumn and winter. The beach – which has a free car park alongside – is the  permanent home to 'Another Place', the 100 life-size, cast iron figures of the 'Iron Men'  by internationally acclaimed artist Antony Gormley. Just one memory of many for the summer of 2013.
The early season rain and then the summer sun made it a special year for veggie growing enthusiasts.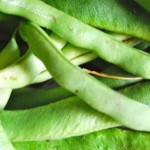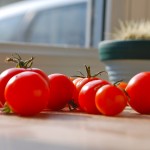 There have been bumper beans, awesome aubergines, delicious cherries (you think of an adjective beginning with 'c' to go with cherries :-)) and tantalising tomatoes. A corking crop by anybody's standards!
As we approach the end of the summer hols and keep our fingers crossed for an Indian summer running
throughout September, other memories include helping look after the pets of family or friends and of waking up to and being entertained by the sights and sounds of the ever present wood pigeon 😉
While we hope for some lovely September days, we do know the sun is setting on summer now . . . another one bites the dust as they say. And we know  the cloudless blue skies are being replaced by a different vista – stormy skies await. But let's celebrate the seasons and those different views, it is what the world – wherever we may be – is all about. Everything has beauty.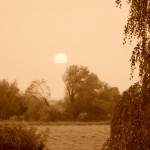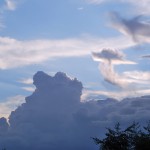 'Ah well.' That's how we started this post. The summer of 2013 was a good one *although with the addition of some English moans about it being toooooo hot*
Now it's onwards. No more excuses. Onwards J Needlecraft. Feel free to view our ever increasing (*ahem now summer is over*) range 🙂