Well, the Dracunculus might not be everyone's cup of tea for the garden – it is known for emitting a rather foul smell, after all. But this exotic plant can add great ornamental interest to a garden . . .  and we can assure you it is certainly equally striking as a cross stitch design!
Here's a look at the finished design on screen and you'll see it's been created by Jane in the botanical art style: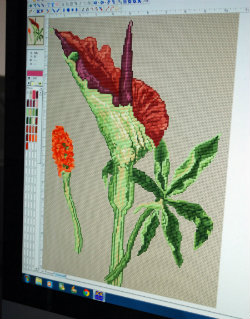 It's now been stitched to check it is all OK and the order is in for more supplies of the thread colours needed as we think this hot design will be a hot favourite with all those who like original designs and something a bit botanically different 🙂 We certainly hope people like it anyway.
The stitched design still needs ironing, but here's a look at how it worked out: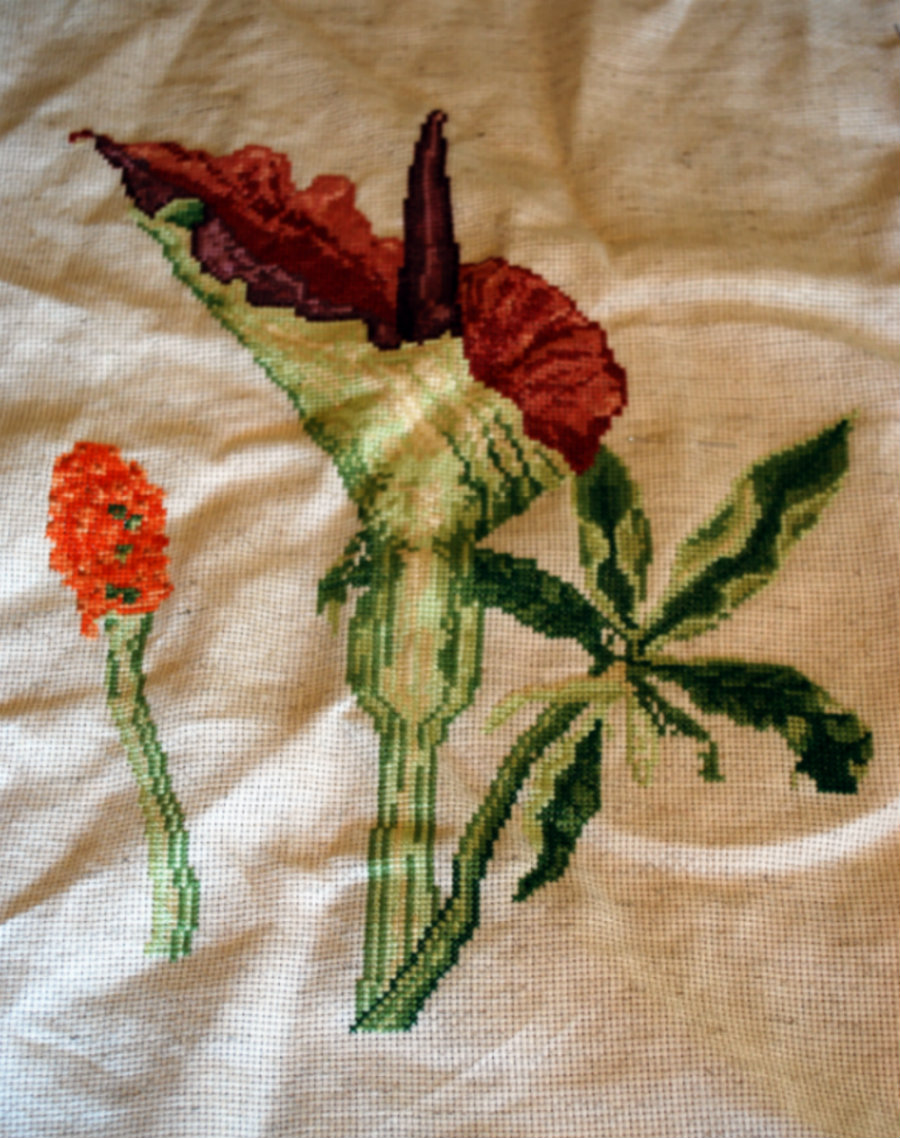 There's more to come, however, even as we write this. A rather gorgeous Iris is near completion at the design stage – another original design by Jane – and just needs to be stitched now to confirm all is in order. We'll give you a sneak preview of that shortly (we haven't taken a photo of it yet, basically!)
And in terms of something completely different, we've got a wedding sampler on the way! Watch this space as they say. At least with the rain and the winds and the lack of a proper summer here in the UK we have a good excuse to keep focussing on the cross stitch!
Bye bye for now, as they say, and best wishes to all cross stitch and craft enthusiasts the world over! 🙂